LEVOČA and SPIS CASTLE
Spis castle is today's HIGHLIGHT. And of course, our LIVE Stream will be around and inside the castle too! Enjoy reading!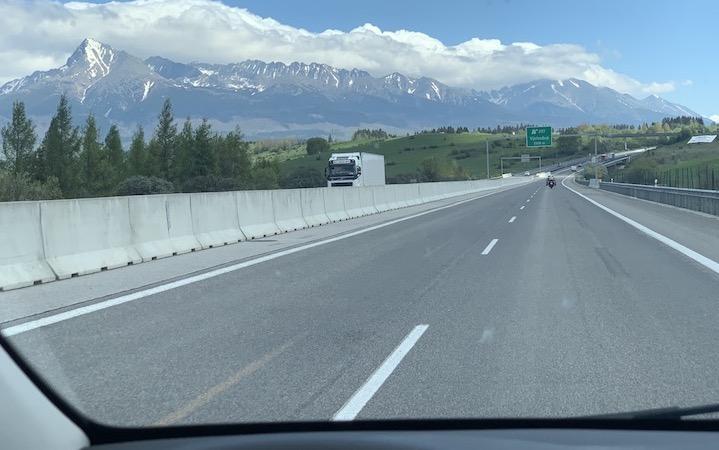 HIGH TATRA MOUNTAINS with KRIVAN PEAK
I can't have enough of these views. The high Tatra Mountains.
Our first stop on our long journey from Bratislava towards Spiss castle is   Levoca town. An especially well-preserved town (on UNESCO World Heritage list since 2009) is famous for its still standing fortification walls and a church of St. James with the highest wooden-wing, late gothic altar in the world.
LEVOCA town – church of St. James and former renaissance town hall

A short history overview
First written records of nowadays Levoca town go back to 1249, it was known as a settlement Leucha. It was a prosperous settlement due to the perfect location on the intersections of several ancient trade roads (Via Magna). Within a short time, it was a centre of the German colonization in Spiss region, later it became a free royal town.
Trade was the most important here, people from Levoca used to do business with Poland, Hungary and other countries. Levoca also became one of the main centres of renaissance and humanism in Hungary.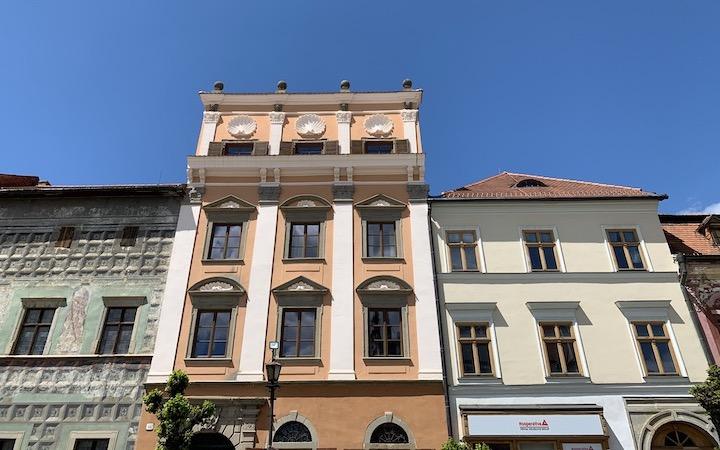 Master Paul from Levoca, the famous woodcarver, came to Levoca around 1500 (from Poland or Germany) is the author of the highest altar (18.6 meters tall). It took him and his students 10 years to finish it.
A must-to-see is the Roman-catholic church of St. James (14th century) as well as the tiny museum of Master Paul located nearby. Levoca has a huge medieval square surrounded by renaissance houses and the town centre protects 2.5km long medieval fortification walls.
Next to the church, a beautiful former town hall is situated, nowadays a museum of Levoca. Admire Thurzo house located on the square (nowadays a state archive of the Ministry of Interior has a seat there).
Marianska hora – above the town is a pilgrimage place. The oldest pilgrimage place in eastern Slovakia with more than 700 years of history.
In 1995, during the visit of Pope John Paul II, there were more than 650 000 happy pilgrims.
And now we can move to the mighty fortress which belongs among the largest castle ruins of Central Europe.
Spišský Hrad or Spiss castle is located on the top of the hill and it is simply beautiful from far away as well as from the inside.
On the UNESCO World Heritage list since 1993 is not only Spiss castle (Spišský hrad), but also Spiss chapter (Spišská capitula), Spiss podhradie (Spišské podhradie) and church of the Holy Spirit in Zehra village.
Its history started in the 12th century, the castle originally belonged to the ruling kings from Arpad and Anjou dynasties, later dynasties Zapolsky, Thurzo and for many centuries,  the last owners – the Csaky family.
In the castle area, you can visit a castle's chapel of St. Elisabeth of Hungary, kitchen, torture chamber or climb up to the tower called "Don't be afraid" where you can enjoy breathtaking views.
1780 there was a fire in the castle and since then the castle was turned into a ruin.
For groups up to 7, we use this luxury suite on the wheels, fully equipped Mercedes Benz V class. An absolute comfort on longer journeys. Mineral water, sparkling wine or beer? Everything you can find onboard;)
THANKS for reading my travel blog. I do believe it was useful, interesting, and motivational for you.
Would you like to visit this picturesque region of Slovakia?
We definitely visit Spiss region on our Best of Slovakia Tour,  Grand Tour of Slovakia, Slovakia-Czechia tour or on your Private Tour
The latest upcoming events you can find on our Facebook page.
Write us at contact@bestslovakiatours.com
Peter, founder & CEO of Best Slovakia Tours