Lovely UNESCO sights in Slovakia
In our beautiful country, Slovakia several sights have been listed on the UNESCO World Heritage list (abbreviated form for United Nations Educational, Scientific, and Cultural Organization), which was established in 1945 and protects the most valuable cultural and natural objects on our planet.
The list of World's Cultural and Natural Heritage contains 812 places and exactly 7 of them can be found in Slovakia.
Let's go through them comfortably step by step. We also include recommendations on what to visit and enjoy.
BANSKA STIAVNICA (1993)
A historical town and its technical monuments including tajchy – the water reservoirs – were listed on the UNESCO World Heritage list in 1993.
This magical town located in the middle of caldera, a huge volcano that erupted millions of years ago, has a special charming atmosphere and belongs to the most beautiful little towns of Slovakia.
The history of this town since its very beginnings is tightly connected with the mining of copper, silver, and gold. Between the 13th -18th centuries, mining activity was among the most significant ones in Europe. The most famous Thurzo-Fugger mining company at the turn of the 14th-15th century belonged among the largest in the world and exported precious metals to the rest of the world.
The Empress and Queen Maria Theresa from the Habsburg dynasty visited this town and established here the very first Technical University – in the World – the Mining Academy.
Top things to do
Start your visit in the Heart of the town – on the Holy Trinity square where you can admire the Baroque Holy Trinity column and square surrounded by Rennaisance houses. Then continue to the Old castle (Stary zamok), the New Castle (Novy zamok), the Piargska gate, one of the former entrances into the medieval town. A recommended-to-do activity is a visit to the Open-air museum where you can become a miner for a while and visit the mine yourself.
While strolling up and down the historical streets don´t forget to try local specialties in some authentic restaurants and relax in the small cozy local cafes.
Include a visit to the Calvary, the 18th century complex of sacral buildings. It is indeed a magical place with breathtaking views from the top.
Among seasonal events, without a doubt the most spectacular event is in September – The Salamander festival and November's Wine Tasting called Vinna Spacirka which is becoming popular as the venue is in the old adits hidden behind the historical houses, wine cellars in 500 years old houses.
Did you know that you can find the copper from Banska Stiavnica today in several foreign countries e.g. on the roofs in the romantic Italian city of Venice?
Visit this magical place with us on a Day trip from Bratislava to Banska Stiavnica or on our Highlights of Slovakia, Best of Slovakia or Grand Tour of Slovakia.
BARDEJOV (2000)
The historical town of Bardejov was listed on the UNESCO World Heritage list for its exceptional medieval character. The town's former fortification walls (known also as defensive walls), bastions, water moats, and entrance gates are almost intact since the 14th century.
Bardejov became a royal town and thanks to its location on intersections of ancient trade routes were one of the most important trade towns in the Kingdom of Hungary (present-day Slovakia). Up to 50 gilds were on the huge square.
Top things to do
Get to the Heart of this town which is undoubtedly the Town Hall square with the two highlights – Gothic Basilica minor of St. Egidius with precious Gothic altars and the Rennaisance former Town Hall (now a museum of the town's history).
This spectacular square is surrounded by Gothic, Renaissance, and Baroque houses and is literally a textbook of history. Visit the small and big bastion and walk along the fortification walls.
My favorite cafe is Kaviareň Tvoj Deň where you can enjoy in a very pleasant atmosphere your preferred coffee & home-made cakes. (address: Františkánska street, Bardejov)
Recommended is a visit to the Museum of History of Bardejov and Museum of Icons (both on the square) or the Synagogue.
Only 10 minutes by car you'll find a famous Bardejov SPA with its special natural mineral water, ranking among the most important natural waters in Europe. The first written records go back to the year 1247 when the Hungarian King Bela IV added the area to Bardejov. In the past, many world-known guests visited this place – Marie Louise,- wife of French Emperor Napoleon I, Russian Tzar Alexander I, Empress-Queen Elisabeth (known as Sissi),- wife of the emperor Francis Joseph I and many other prominent European noblemen.
One of the most important treatment procedures in Bardejov Spa are drinking cures. Natural mineral waters have been classified as hydrocarbonate, sodium choride, ferrous, cold, hypotonic with increased boric acid content. Mineral waters from the following springs are used for the drinking cures: Main Spring, Medical Spring, Claire, Elisabeth, Napoleon, Hercules and Ann.
The nearby located open-air museum – Museum of Folk Architecture will give you a complete picture how was the life back in the 18-19th century as you'll see and enter the wooden houses such as a peasant house, mayor's house, wooden church, barns and many other objects. It is surrounded by lovely nature.
Visit this Eastern Slovakia's Jewel with us on our Grand Tour of Slovakia or Slovakia Heritage Tour.
VLKOLINEC (1993)
A small picturesque village is perfectly hidden below the peak Sidorovo in the national park Great Fatra (Velka Fatra). It consists of 55 wooden houses and at the moment only 18 people live there permanently.
Top things to do
Stroll uphill and admire the wooden painted houses. In one of them – the peasant's house there is a museum and you can visit its interior. Then continue up to the "main square" consisting of the 18th century and discover a bell tower, a well, rows of wooden houses, and a stream – which is also used for washing dishes and clothes. There is also a Church of the Visitation of the Virgin Mary and a cemetery nearby.
Would you like to visit Vlkolinec? Visit with us on our Highlights of Slovakia, Best of Slovakia or Grand Tour of Slovakia, Slovakia-Czechia Tour.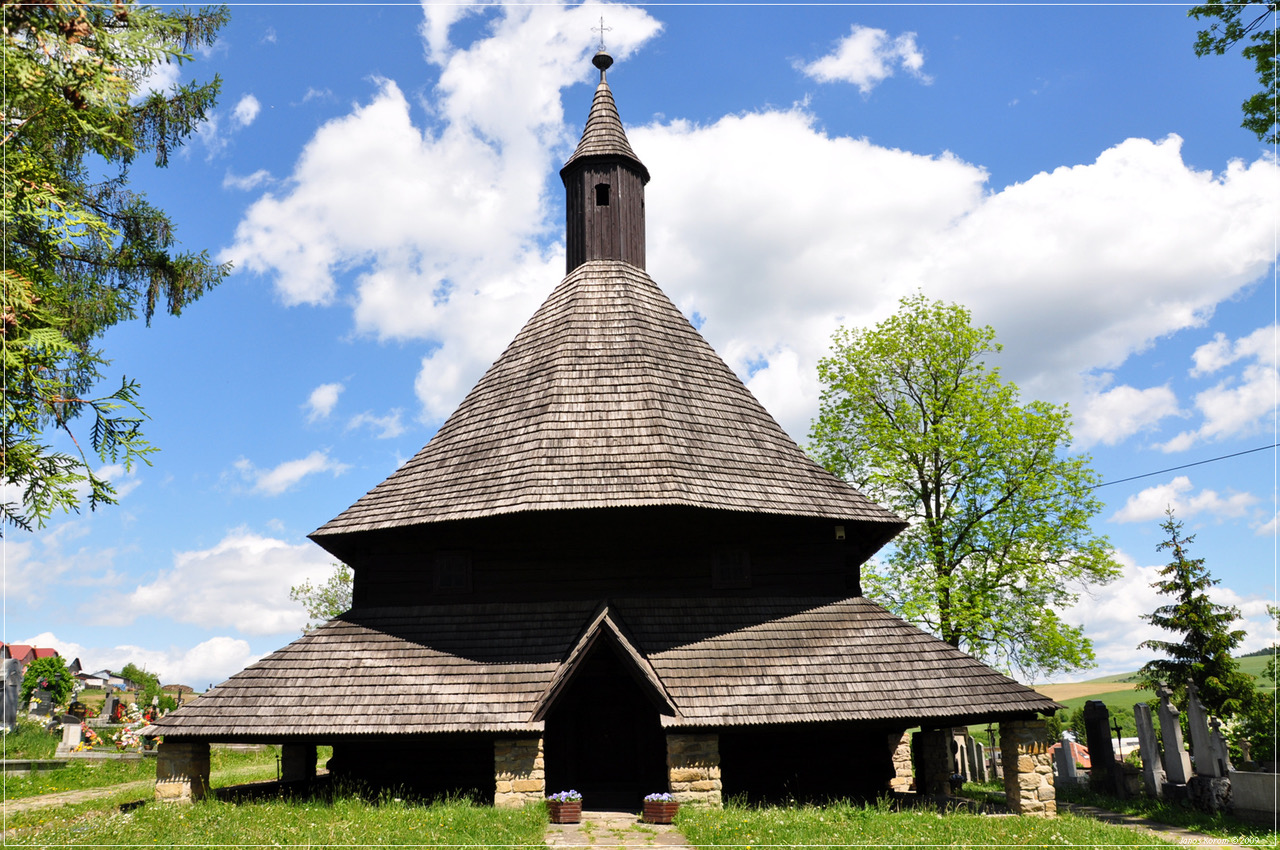 WOODEN CHURCHES (2008)
We mention here 8 wooden churches that were inscribed in the UNESCO World Heritage list. These unique wooden churches are located mostly in North-Eastern Slovakia, in the Carpathian Mountain area.
They were built between the 16th – 18th century and there are 3 types:
1, Roman-Catholic
Church of St. Francis of Assisi in Hervartov village in the Presov region is one of the oldest (15the century built) and best-preserved wooden churches. From the precious interior, it is worth mentioning altars dedicated to the Virgin Mary, Saint Barbara, and Catherine of Alexandria as well as wall figural motifs of Adam and Eve in the paradise, Saint George and the Dragon.
Church of All Saints in Tvrdosin village in Zilina region is another unique 15th-century Gothic structure. What's inside? Main Baroque altar of All saints, paintings of the Apostles, late Renaissance pulpit, and painting of St. George fighting a dragon. All from the 17th century.
2, Protestant
Back in time (end of 17th cent.), during the reign of the Habsburg ruler emperor Leopold I generally it was forbidden for the Protestants to build churches. However, later, under special conditions, they could build them if they fulfilled a list of laws called "artikula", from this the name articular churches.
The conditions given to the protestant believers after the Congress of Sopron were: to be built only from wood, no iron nails, construction must be finished within a year, the church must be outside of city walls, and tower must be built separately.
The Protestant church of Lestiny in Zilina region was constructed in the 17th century. The type of wood was spruce. What's inside? The richly decorated sacristy, painted marble ceiling, and illusory architecture on the walls.
Did you know that our famous poet Pavol Orsagh Hviezdoslav was baptized in this church?
The Protestant church of Hronsek in the Banska Bystrica region is an early 18th-century wooden church that was built near the river Hron in a swampy area. They planted linden trees all around to dry it.
What's inside? Baroque altar with six oil paintings of Christological cycle dated back to 1771 and Baroque organ from 1764. The capacity of this church is unbelievable – up to 1100 people. It is really interesting that we can find many unusual motives from Scandinavian architecture here, therefore it is assumed that craftsmen from Norway or Sweeden participated in its construction.
Protestant church in Kezmarok town from the 17th century. What's inside? Baroque altar with Madonna under the Cross and statues of Moses and Aaron on the sides. Ceilings are decorated with paintings of 12 apostles, 4 evangelists, and the Holy Trinity above the altar.
3, Greek-Catholic
Church of St. Nicolas in Bodruzal village in the Presov region, from17th century is surrounded by the cemetery and the walls. Inside are 18th-century wall paintings as well as preserved Iconostasis.
Church of St. Michael the Archangel in Ladomirova village in the Presov region) from the 18th century.
Church of St. Nicolas the Bishop in Ruska Bystra village in Kosice region from the 18th century.
Would you like to a wooden church? Visit with us on our Grand Tour of Slovakia or plan a Private Tour.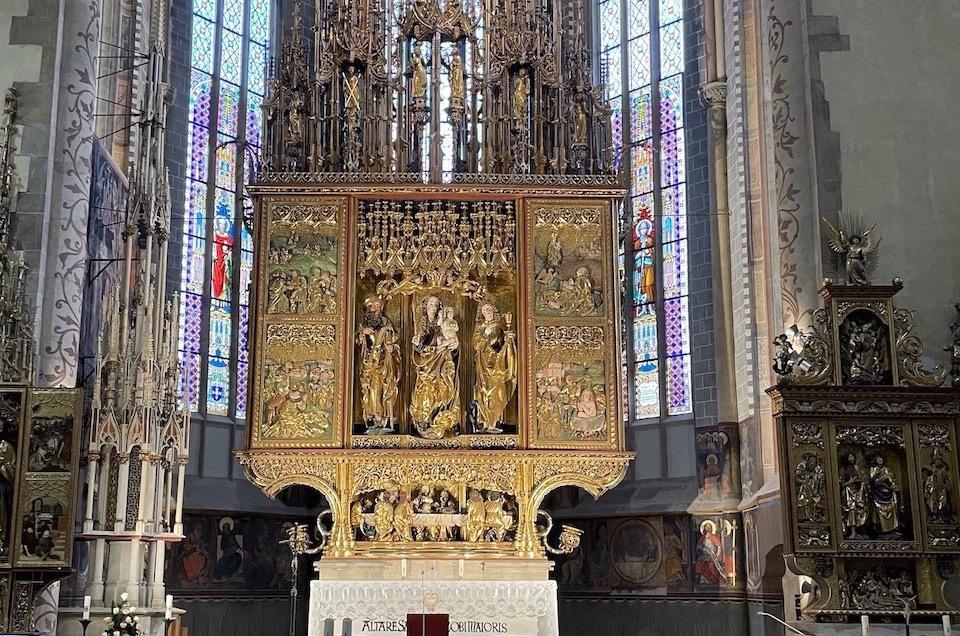 LEVOCA (2009)
The town's position has always been important – on the intersections of ancient trade routes. Fortification walls, precious Highest Wooden Wing Altar of the world, and more.
Top things to do
An absolute must is undoubtedly the Roman-Catholic church of St. James (Kostol sv. Jakuba), a 14th-century Gothic structure with the highest wooden wing, late gothic altar in the world, a work of woodcarver Master Paul from Levoca (size: 18.6m high, finished in 1510, from lime wood), other side altars are even older – St. Catherine altar is from 14th century.
Worth seeing are mural paintings such as St. Dorotha story, seven deadly sins, and seven deeds of mercy (all from the 14th century).
Former Rennaissance Town Hall (nowadays museum of the history of Levoca), a cage of shame, fortification walls around the Old town. So stroll around and enjoy the beautiful burgher houses on the square. One is especially outstanding, the Thurzo house (15th century)
Save some time and walk up Marianska Hill to enjoy stunning views (it is a pilgrimage place where each July up to 500 000 people climb). You can see also a Basilica of the Visitation of the Blessed Virgin Mary there.
Did you know that this medieval gem Levoca was also visited by Pope John Paul II in 1995 (among other Slovak cities)?
In 2022 the Old town's reconstructions have been finished and nowadays, you can truly enjoy a new pedestrian area.
Levoca town is spectacular and you can visit it on our Highlights of Slovakia, Best of Slovakia, Grand Tour of Slovakia and Slovakia Heritage Tour.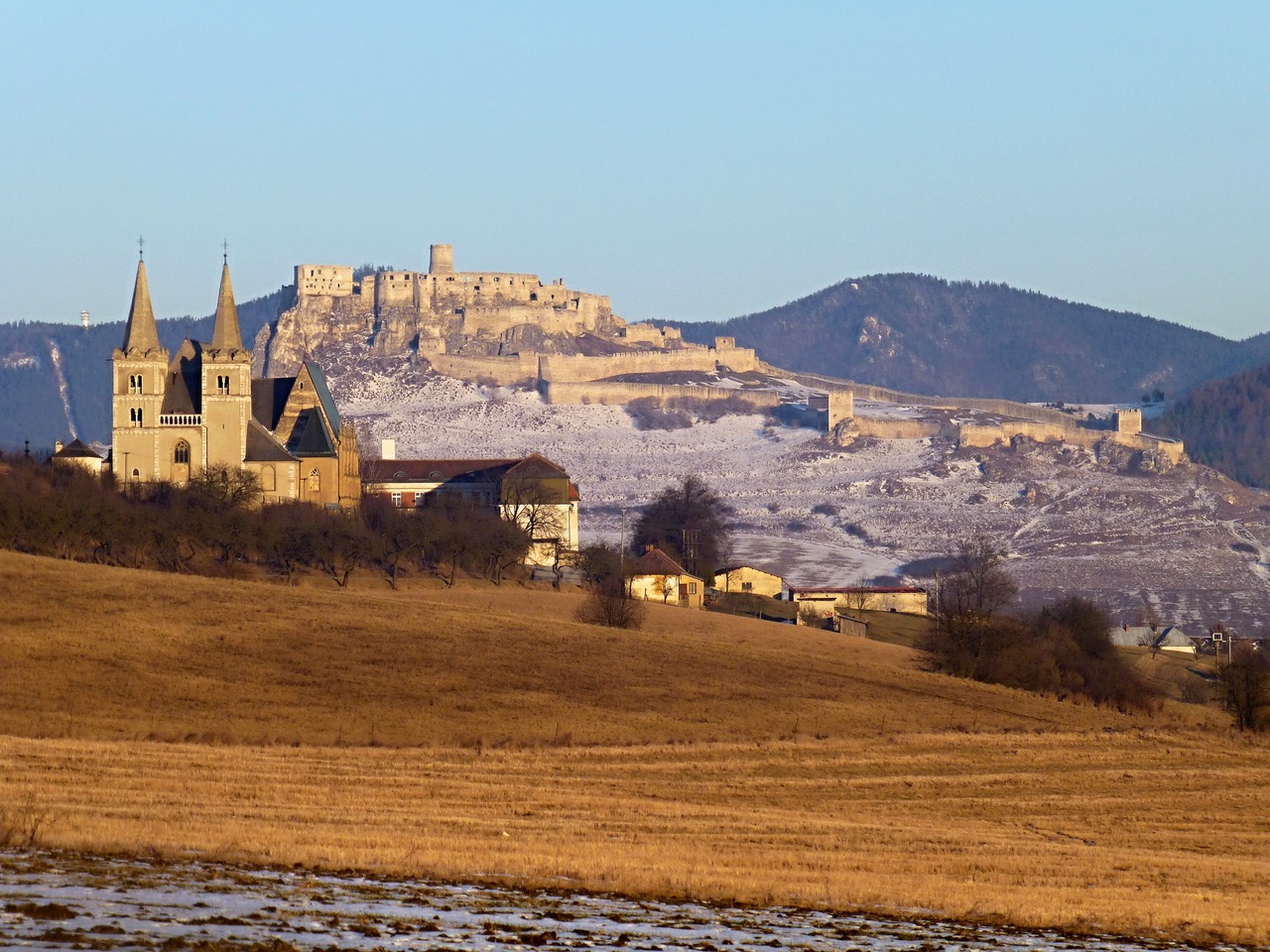 SPISS CASTLE (inscribed in 1993)
One of the largest castle ruins of Central Europe lies in a beautiful area of Spiss region. Built upon the travertine hill, the history of this mighty fortress goes back to the 12 century, where it was a fort on the northern border of Upper Hungary (present-day Slovakia).
Later it became the possession of Stefan Zapolsky who reconstructed it into an aristocratic residence. Inside the castle, he built a palace, a knight hall, and a chapel of St. Elisabeth. His son, Jan Zapolsky was born at the castle, he later became the King of Hungary. Further among the famous owners were the Thurzo and the Csaky dynasties.
In 1781 a huge fire turned this castle into a ruin.
Did you know that up to 2000 people used to live in the castle?
Not far from Spiss castle, there is a unique religious place called Spiss chapter – nicknamed as Slovak Vatican. Since the 12th century, church life was organized from here by the bishops, provosts, and canonists.
The dominant is the Late Romanesque – early Gothic St. Martin Cathedral from the 13th century. Inside you can find 8 altars some of the original Gothic. In 1995, Pope John Paul II visited this place too.
Spiss podhradie – the area under the castle was also listed in Unesco.
Zehra church in the village nearby with precious Roman-Catholic church of the Holy spirit with precious interior and Tree of Life frescoes representing Old and New Testament.
It is definitely worth seeing all these Spiss gems and combines this trip with a visit to Levoca town.
Spiss castle is a unique castle ruin and one of the symbols of the Spiss region. While in Slovakia, plan a visit. With us you can visit it on these tours  Highlights of Slovakia, Best of Slovakia, Grand Tour of Slovakia and Slovakia Heritage Tour. Enjoy!
CAVES (inscribed in 1995-2000)
Dobsinska Ice cave
(located in National Park Slovak Paradise in Presov region) is one of the world-famous caves. Discovered in 1870 by Mr. Lang, Mr. Mega, and Mr. Feher.
You can admire ice stalagmites and columns. In the Great Hall, the thickness is as much as 26.5 meters The trail is 515 meters long and the tour takes 35 minutes.
Did you know that in Dobsinska Cave electrical lights were used among the very first in the world?
Domica cave
Lies in the Kosice region. It is 5.080 meters in length and forms a single entity with the Baradla Cave in Hungary. The cave is home to 11 kinds of bats.
Gombasecka cave
Lies in Slovak Karst in the Kosice region, was discovered in 1951.
What to admire here? Above all, the thin sinter "feathers", which are in places as much as 3 m long. Other forms of stalactites and stalagmites.
The trail is 530 meters long and the tour takes 30 minutes.
Jasovska cave
There are interesting chambers, pagoda-shaped stalagmites, and waterfalls. Different species of bats live in the cave.
The trail is 720 meters long and the tour takes 45 minutes.
Ochtinska aragonite cave
Located in the Kosice region was discovered in 1954.
There are only 3 such caves in the world – in Slovakia, Mexico, and Argentine.
You can admire a variety of aragonite ornamentation.
The trail is 230 meters long and the tour takes 30 minutes.
Details about each cave you can find on Slovak Cave Administration.
Would you like to visit one or many of these caves? Let's plan a Private Tour.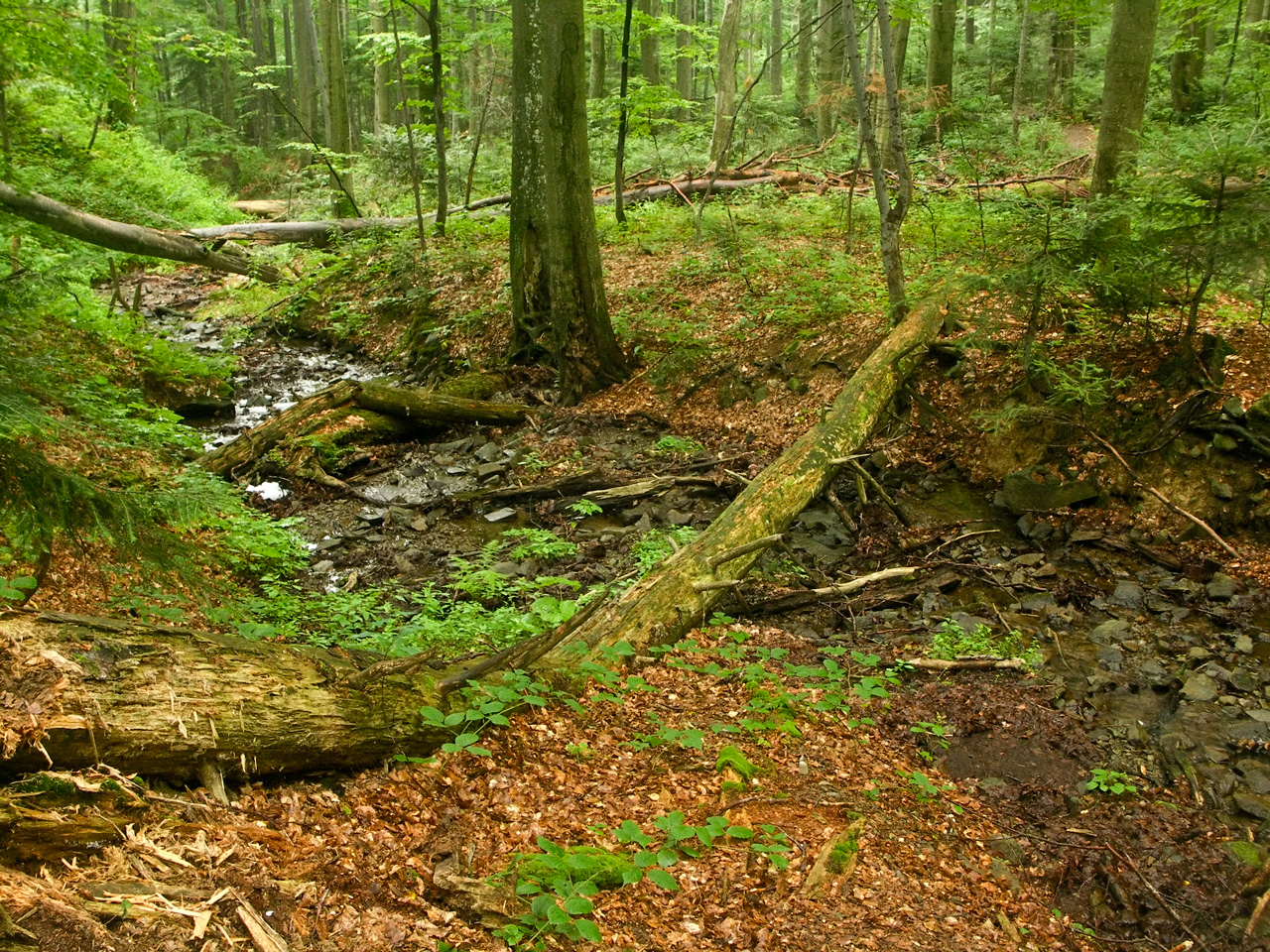 NATIONAL PARK POLONINY (2007, 2011)
Located in northeastern Slovakia at the borders of Poland and Ukraine, creates Primeval Beech Forests of the Carpathians.
The forests have beeches of record size, up to 58 meters tall and very thick, and many animals hard to find elsewhere.
From the animals, there are wolves, bears, lynxes, bison.
Would you like to visit it? Let's plan a Private Tour.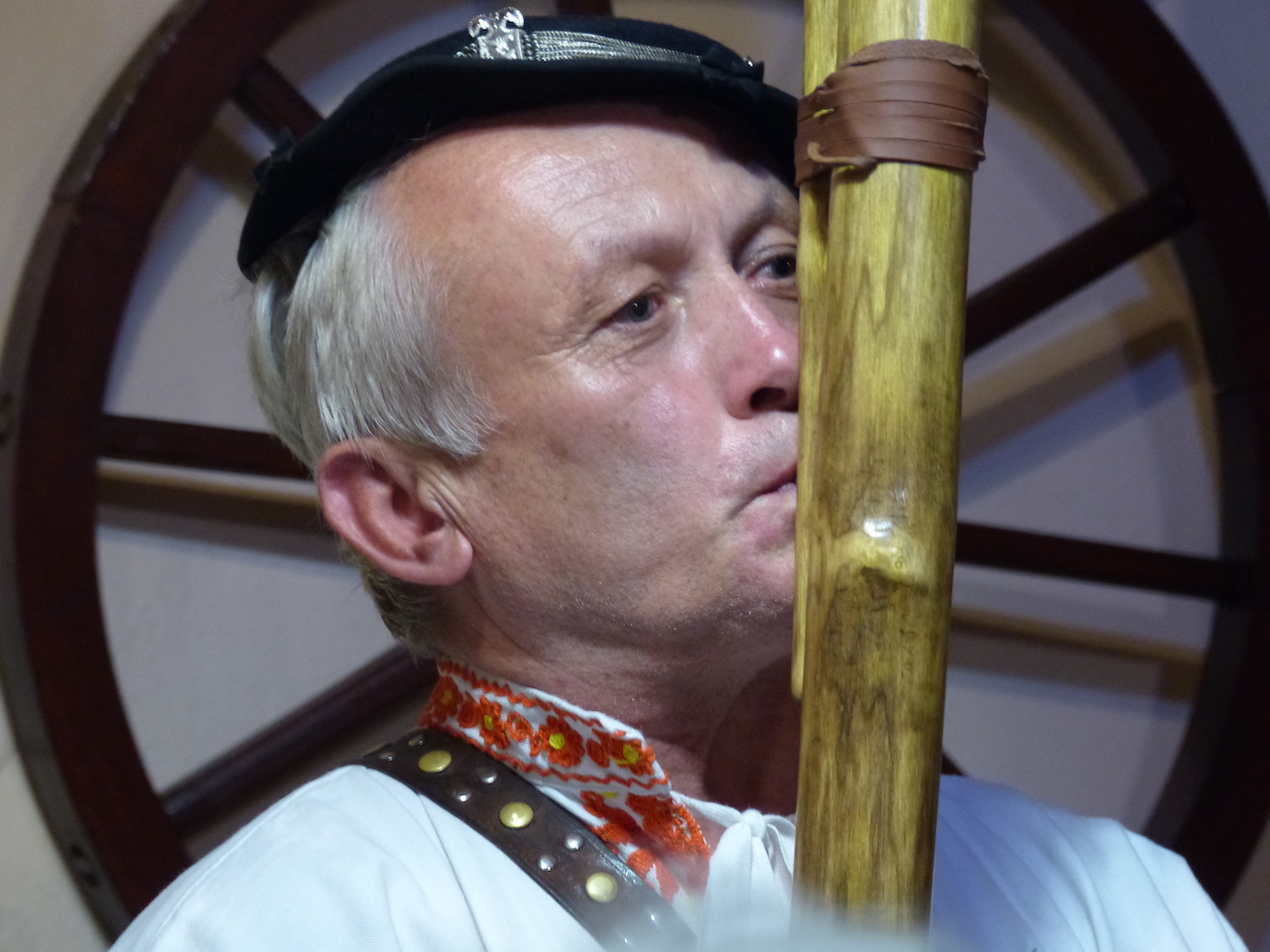 FUJARA
Fujara is the most typical Slovak musical instrument. It was included by UNESCO in the Representative List of the Intangible Cultural Heritage of Humanity.
Fujara is an extremely long flute (up to 1.8m long) with three finger holes played by Slovak shepherds, is regarded as an integral part of the traditional culture of Central Slovakia.
Slovakia is considered to be the place of origin of this instrument, especially the region of Poľana (central Slovakia).
Traditionally, it is made completely by hand from deciduous trees such as alder, maple, locus tree.
You can see the Fujara performances every year during the summer Folklore Festivals in Detva and Vychodna village.
On the picture, Dusan Holik, famous and talented fujara player from Ocova traditional village, who unexpectedly passed away in 2017 at the age of 58. Back in the years 2016, 2015, 2014 he showed and introduced to our clients how to play this unique music instrument. He was not only exceptional player, but also producer of high quality Fujara instruments as well as an organizer of many international courses. Thanks for everything and RIP Maestro!
Come with us on a 10 day spectacular  Slovakia Heritage Tour and enjoy Fujara Performance.
We believe we introduced you to the UNESCO World Heritage sights of Slovakia in a relaxing and understandable way.
Make a use from a free consultation/advice with us before planning your tour around Slovakia.
Let us know your Travel Plans and Questions, contact us – Planning a Private Tour.
Thanks for reading our Travel Blogs.
Peter Blazicek, CEO and founder