The Beauty of National Parks of Slovakia
Let me introduce you to our  9 National Parks of Slovakia.
Each park is unique and offers memorable experiences.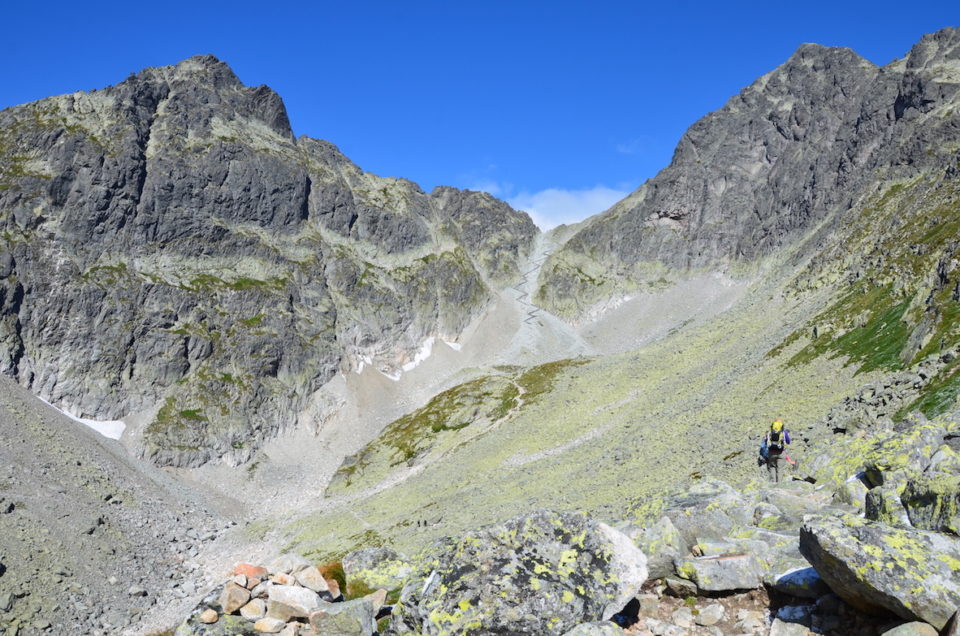 HIGH TATRAS / VYSOKE TATRY
Tatransky narodny park is the oldest one, established on January 1, 1949, and from 1993 creates a biospheric reservation UNESCO.
Located in the north of Slovakia, divided into Western Tatras, High Tatras, and Belianske Tatras.
It has the highest peaks of Slovakia with 25 peaks over 2500m, the highest – Gerlachovsky peak (2656m), the 2nd highest – Lomnicky peak (2634m), and the symbol of Slovak mountains, the Krivan peak (2494m).
While the highest one is pretty hidden and not visible from the distance, the Krivan is visible from far away and the Lomnicky peak can be conquered by cable car too and there is the highest Cafe Dedo.
What is typical for the High Tatras? The top of the peaks is rocky, with only lichens and Moses. In lower elevations are dwarf pines and in the valleys, you can find spruces and firs.
Among the animals, up in the mountains, you can find eagles, Chamonix (mountain goats), brown bears, marmots. And from flowers not to forget to mention the precious and protected alpine gentian.
Attractions tourists love and admire are deep valleys with hiking trails, waterfalls, the highest is Kmetov waterfall with 80m.
On your walking/hiking tour, you will discover numerous mountain lakes (horske plesa). The biggest and deepest is Velke Hincovo Pleso, but Strbske Pleso is undoubtedly the most famous (walks around belong to very popular activity for people of all ages and physical activity. And of course, there are more than 100 of them.
While on a hiking tour, take a break in the mountain cottages (horske chaty), they are spread out in different elevations, the oldest one is Rainer Cottage, the very favorite among tourists are Green lake cottage, Zamkovska cottage, Teryho cottage, Highway's cottage and many more.
They not only offer a fast refreshment, but also tasty soups such as lentil, goulash, or garlic soup and tasty main courses and desserts. Worth stopping and relax. You can have an overnight in such cottages too.
Never visited a cave? There is one accessible cave – Belianska cave and it is really worth visiting it.
Our tip for great Traditional Slovak meals and drinks are these Koliba restaurants: Koliba Patria (in Strbske Pleso resort), Koliba Zerucha, and Koliba Kamzik in Stary Smokovec.
We offer an amazing and enjoyable Guided Hiking Tour in High Tatras
LOW TATRAS / NIZKE TATRY
National Park of Low Tatras, established in 1978, it is the largest park located in central Slovakia.
The highest peak is Dumbier (2043m), the second is Chopok (2024m), and the third is Kralova Hola (1946m).
For this park are typical long valleys, deep canyons, and steep rocks. Hikers really love the famous ridge hiking, you can also rest in several cottages such as Kamenna chata (Stone cottage).
Famous and attractive for visitors are the caves Demanovska Ice cave and the Demanovska Cave of Liberty.
From the southern side of Low Tatras, there is famous hiking from the sheep farm to sheep farm and trying of local milk and milk products.
From the animals, chamois and marmots can be seen, but there are also bears, lynxes. Upon the hills, there are grass and dwarf pines, in lower elevations mixed forests such as beech, spruce, and fir.
Get the most out of your vacations on our Guided Hiking Tour in Low Tatras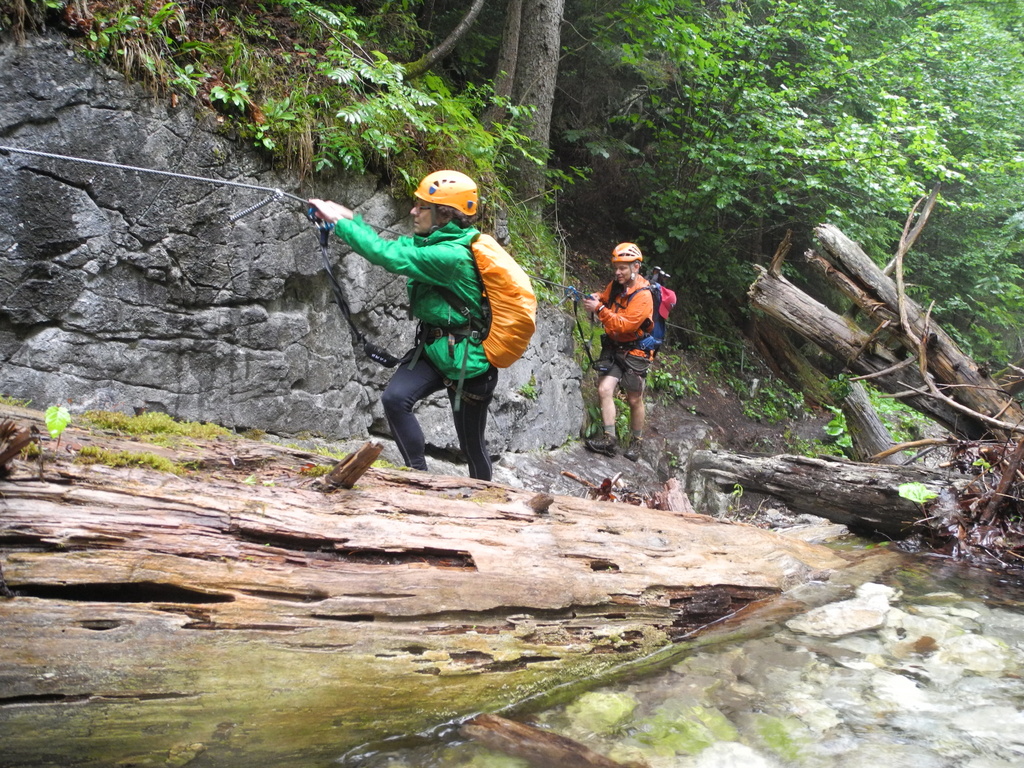 SLOVAK PARADISE / SLOVENSKY RAJ
This national park was established in 1988, it is really a hiker's paradise with 300 kilometers of trails.
Typical are deep gorges with waterfalls, canyons, adrenaline trails with chains, ladders, and bridges. The highest peak is Predna Hola (1545m).
Around 350 caves are in the underground, but only one is accessible to the public – world-famous Dobsinska Ice cave, unique and since 2000 listed in UNESCO.
Most favorite for hikers are tours to Sucha Bela and Velky Sokol and to enjoy stunning views from the terrace of Tomasovsky view. You can see the High Tatras from here.
River Hornad created passes, canyons, valleys, and waterfalls. The longest canyon tour is Prielom Hornadu.
On our hikes with clients, we often do lunch pick nicks in this beautiful park. The fresh rolls, baguettes, different cheeses, from farmer's markets vegetables. It tastes so good 😉
Spruce forests cover 90 percent of the area and from animals, the most common are deers,  bears, lynxes, bears, and wolves. In this park, there is the highest density of butterflies in Slovakia.
Come with us and book now your Guided Hiking Tour in Slovak Paradise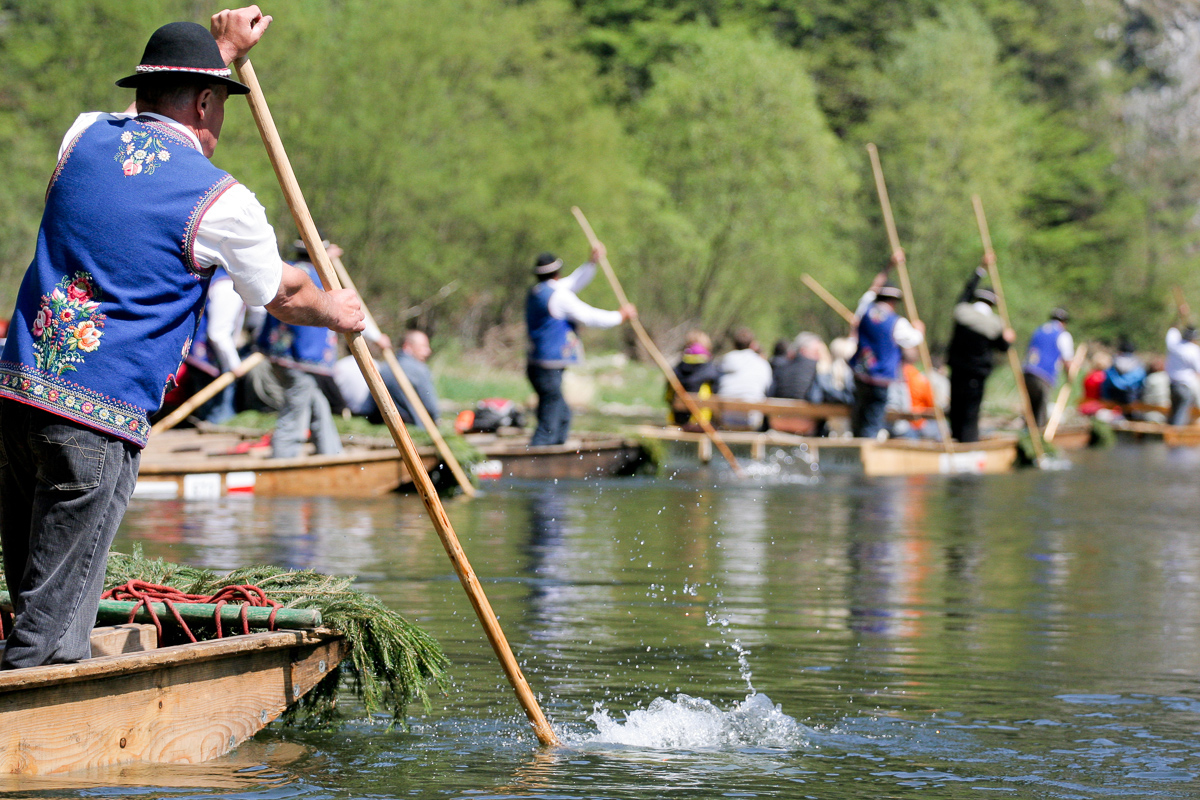 PIENINY NATIONAL PARK
It lies in northern Slovakia and it is the smallest in size (established in 1967). Famous for this park is wonderful scenery with meandering river Dunajec creating the natural border with Poland.
The top tourist attraction is rafting on wooden rafts, where you can enjoy stunning views of the Three Crowns (Tri Koruny) peaks.
In the area, you can admire a unique agricultural landscape with small fields, meadows, and pastures with typical hay piles special for the Zamagurie region.
Not to forget to mention is Red Monastery / Cerveny Klastor, where two different types of monks used to live – the Cartesian and the Camaldulsian monks.
The most famous Camaldusian monk – Cyprian was very passionate about science, some of his nicknames are "the doctor of the thousand sciences", "the master of thousands of crafts" or "the flying monk". He also collected herbs and left the Oldest Preserved Herbarium in Slovakia.
Book our most popular Grand Tour of Slovakia to enjoy this a bit hidden but not less spectacular national park.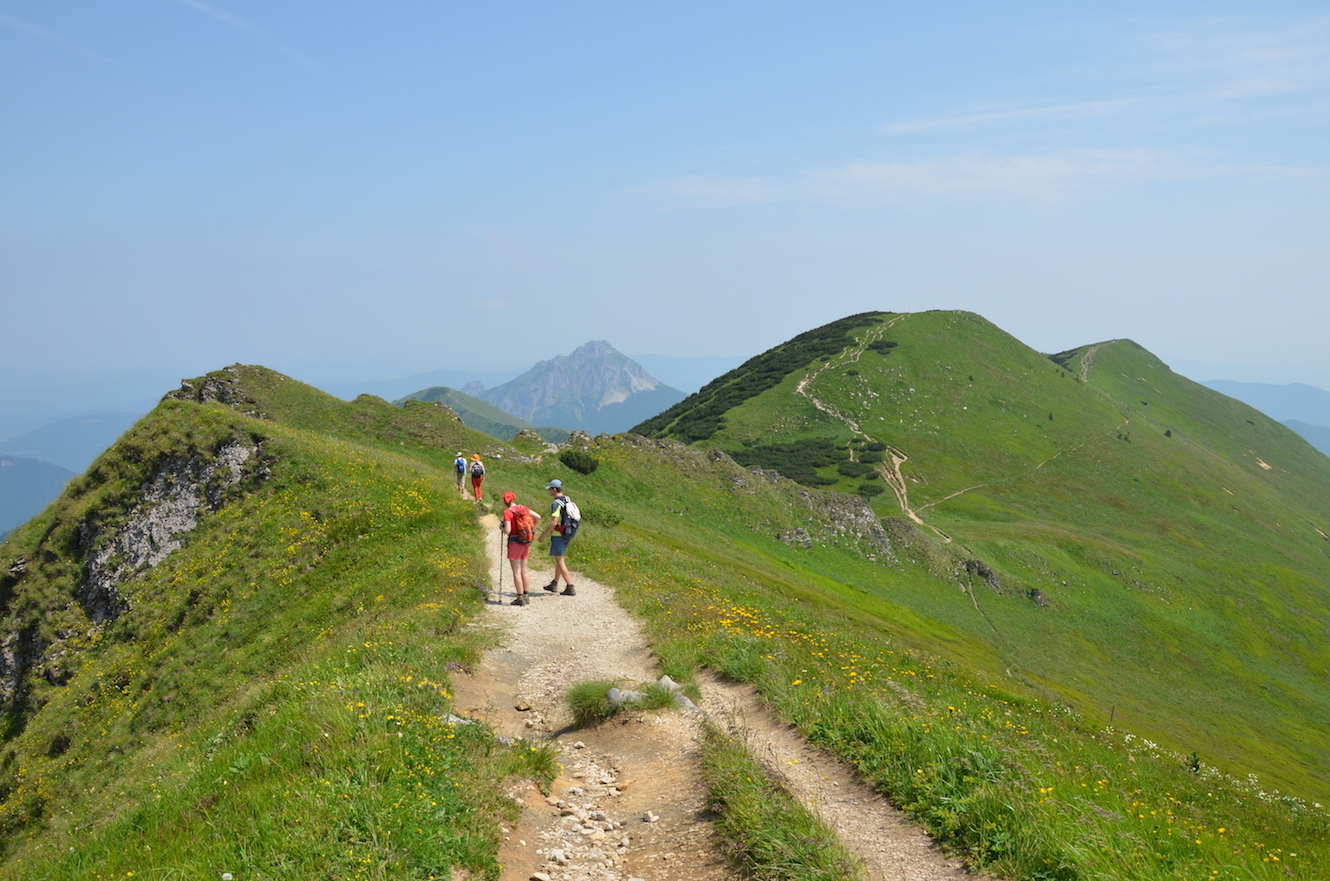 MALA FATRA NATIONAL PARK
Situated in north-western Slovakia in the Zilina region was established in 1988.
What is famous for this park? Canyons, gorges, and ridge hiking.
Hiking in Mala Fatra is a very favorite also for less experienced hikers, they love tours such as Janosikove Diery (Upper and lower holes) and up to peaks Maly and Velky Rozsutec in Vratna valley (you can also use a cable car to get to the top). The highest peak is Velky Krivan (1709m).
Visit to traditional village Terchova is a must with a stop in one of several Koliba restaurants for trying Slovak meals & drinks. This village is a birthplace of a Slovak national hero – highwayman Juraj Janosik(1688-1713).
We've been here a thousand times and will take you here again
Take an amazing Guided Hiking Tour in Mala Fatra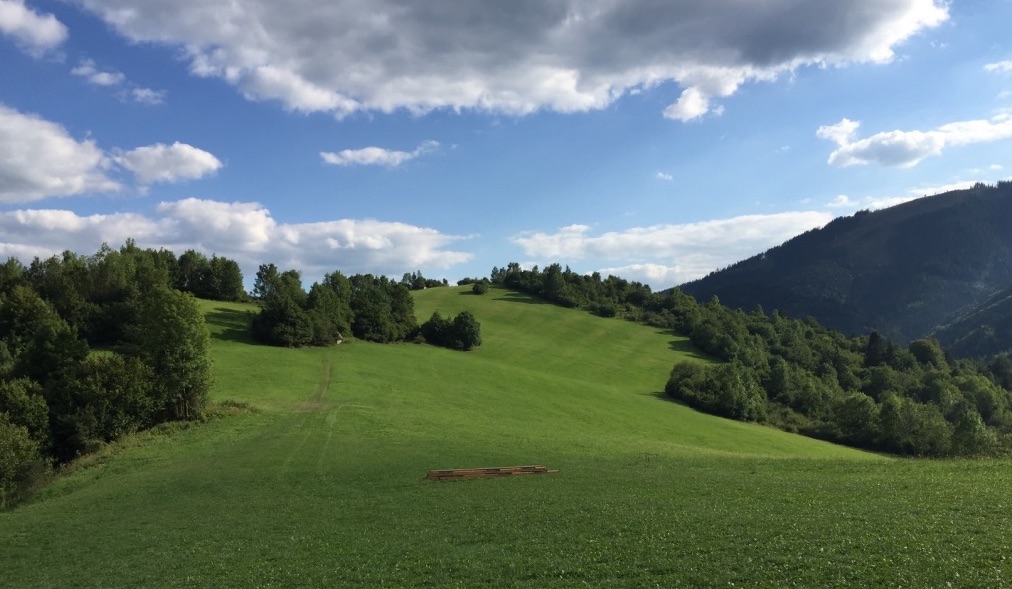 VELKA FATRA NATIONAL PARK
Established in 2002 with the highest peak Ostredok (1596m). It offers meadows, pastures, but also lovely valleys (such as the longest valley in Slovakia – Lubochnianska valley) with rich fauna and flora.
Brown bear, wolf, and lynx live here. From the trees, dominant are beeches, they cover almost 90% of the territory. In Harmanecka valley, there are also spread out special yew trees.
Visitors really like walking tours in this park and there is also a lovely little mountain village inscribed on UNESCO. It is Vlkolinec settlement and it is recommended to come and spend some beautiful time here.
Cave lovers can find Harmanecka cave, the only one accessible to the public.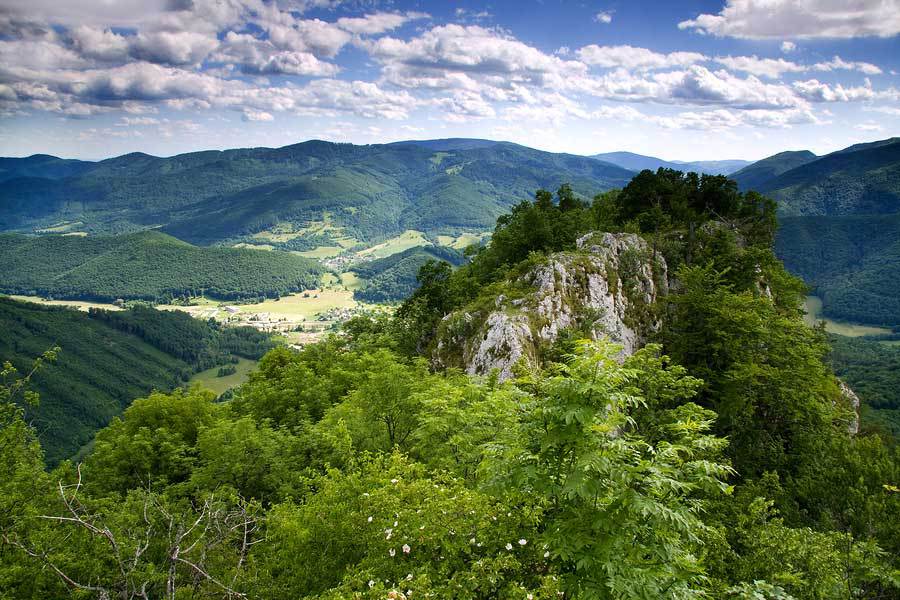 NATIONAL PARK MURANSKA PLANINA
Established in 1997, located in central and eastern Slovakia.
Typical is wild mountain karstic landscape and probably the biggest attraction is 13 century Muran castle ruin, one of the highest situated castles of Slovakia. The views are stunning.
Animals? Brown bear, lynx, and wolf. Trees? Oaks, beeches, spruces.
NATIONAL PARK OF SLOVAK KARST / SLOVENSKY KRAS
Established in 2002, located in the southern part of Slovakia near the border with Hungary, it is the largest karstic area in Central Europe. The highest peak is Pipitka (1225m).
What is typical for this park? No doubt, it is the highest concentration of underground forms. More than 1350 caves and gorges are present here and in 1995 there were inscribed on the UNESCO World Heritage list.
There are 5 caves accessible to the public: Ochtinska araganotiva cave, Domica, Gombasecka, Krasnohorska and Jasovska.
NATIONAL PARK OF POLONINY
The easternmost and most remote Slovak national park is situated where three frontiers meet, the Slovak, Polish and Ukrainian.
It was established in 1997. Because of the special value of original beech and fir-beech forests and the primeval forests, in 2007 it has been listed on the UNESCO list.
We believe you got motivated and come to visit our green, picturesque and untouched national parks.
Do you love walking in nature, mountain hiking, and adventures?
Simply take a look at Hiking Tours in Slovakia or Request a Private tour.
Thank you for sharing with your friends and keep reading our Travel Blogs.
We travel constantly and bring you always updated news.
Peter Blazicek, CEO & founder and as always a passionate traveler